Cyberbullying in Online Gaming Networks

One of childhood's most troublesome challenges has moved online much like everything else in life. Bullying once just happened on the schoolyard now happens outside of school hours on the Internet. Social networks have become the most common place that Cyberbullying is happening. Girls have been the targeted on Facebook, Twitter, and Instagram by cyber bullies but boys end up on the receiving end as well but more likely to be bullied on online video game networks such as Xbox Live and Playstation Network.

What You Need To Know About Upgrading To 802.11AC

Not so long ago there may have been a laptop computer maybe a couple on
WiFi in most homes. Today there are multiple smartphones, tablets, smart TV's and BluRay players as well as video game systems. Having so many devices can choke many WiFi networks to a stand still.

Getting The Best Value Renewing Your Cell Phone Contract

Despite the high cost of cellular service most people couldn't imagine modern life without their smartphones. When your contract with your cellular carrier comes up for renewal is the perfect time to reign in the cost to subscribe to cellular service. When a cellular carriers changes their service plans they will try put you the subscriber on a plan that costs you more or provides you with a lower level of service. The cellular carriers will renew your contract in a way that they benefits them not you.

Digital Budget Boosters For College and University Students
As the leaves start to make their annual change of colour thousands start a new journey through higher learning. As new challenges in the classrooms of colleges and universities begin again the financial challenges of post secondary begin again too.
How To Put Your Smartphone On A Data Diet
One of todays' most popular high tech gadgets are smartphones. With millions sold every year, owners by the millions have learned the hard and a very expensive lesson about what happens when more data is used than what a data plan allows. There are settings that can adjusted to help reduce how much data a smartphone devours that will help save data and money.
Recently in Tech Help Help
Don't Like The Cost Of HD Programming, Consider The Free Alternative
Over The Air TV Reception Tips
Introduction To Cord Cutting

The Basics Of Long Term Evolution (LTE)
When it seems that cell phone and mobile computing technologies are merging at amazing pace. It seemed that once most people got used to texting on their cell phones, those phones gave way to smartphones and tasks that needed to be done on a computer could now be done on an iPhone, Blackberry or Android device. The next change that in mobile computing and communications will be similar to the change from analog to digital cellular networks that did away with the days of talking into a brick with an antenna attached inthe late 1990's. The GSM and CDMA networks we use today are set to give way to a new standard technology to power the cellular phones and networks in the next few years. Long Term Evolution (LTE) is the technology that is set to become the standard for fourth generation wireless networks within the next few years.
Recently in Commentary
Rare Collectable Video Game Accessories
The Next Generation of Next Generation Game Consoles
The Hidden Dangers of Jailbreaking
Really Collectable Retro Game Consoles



Sony MZ-NF610 MiniDisc Player
In my search for a portable music player with the features that I wanted, I was coming up short of getting what I wanted so I had to take a sort of leap backwards. I went onto e-bay and got a portable minidisk player/recorder. I wanted an AM/FM radio so that I could listen to my favorite news/talk station while on the bus ride to work and during lunch break I could listen to my tunes from my computer. I ended up getting a Sony Net MD Walkman MZ-NF 610. Net MD is Sony's method of taking audio files from computers and loading them onto MiniDiscs.
Recently in Tech Review
Windows Windows Live Mail
Windows Fundamentals for Legacy PC's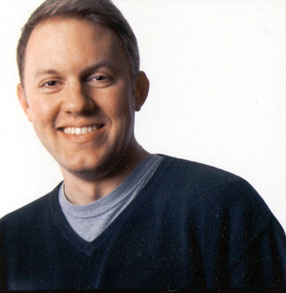 Marc Andreessen
Inventor of Of the Modern Web Browser

Way back in 1992 when anybody but hard core geeks knew what going even meant, Marc Andreessen started to to the Internet what Graphical User Interface did for computer operating systems. Up to that point information on the Internet was shrouded in arcane Unix commands and everything was text. Andreessen was developing Mosaic at the Nation Center for Supercomputing Applications at the University of Illinois. The World Wide Web was just three years old at the time. There were pages that were hyperlinked together but it was just text. There wasn't even anything even called a web browser, in order to go to a web page it required telnetting into web server. Even following links wasn't a matter of pointing and clicking. To go to another page the number of the hyperlink had to be keyed into the computer and pressing the enter key.

In early 1994, Andreessen's Mosaic changed all that. Links became clickable and pictures became a permanent fixtures on web pages. By making the web easy to use Mosaic helped fuel the Internet revolution of the mid 1990's. By late 1994 Andreessen was recruited by financier Jim Clark to turn Mosaic into a new company. In 1995 the newly formed Netscape Communications released the Navigator browser which was based on Mosaic. Meanwhile Microsoft hired many of Andreessen's cohorts from NCSA to develop Internet Explorer. By late 1996 Internet Explorer had finally become a viable competitor to Netscape Navigator. The Browser Wars would last another couple of years with Internet Explorer winning due mostly to being bundled with Windows 98. Internet Explorer would then have a market share of over 95 percent until Mozilla Firefox was based on programming code from Netscape would reclaim 15 percent market share from Internet Explorer.